Education, Appreciation, and Support for Wildlife
Founded in 2018, Improve Earth Inc is a nonprofit 501c3 public charity that strengthens communities through education, appreciation, and support for wildlife in ways that promote social cohesiveness and improve general well-being.
Outdoor Education in Tallahassee
ExpeditionTLH offers opportunities to go out and experience nature and green spaces in local Tallahassee parks while providing online educational support.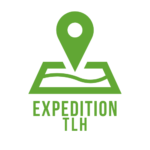 Resilience and Sustainability Consulting
EcoForward focuses on the nexus of the human, built, and wild environments by leveraging the deep expertise of the Improve Earth founders and network. With industry-leading experience in green infrastructure, ecosystem services, human capital, and climate science, EcoForward enables cities to make more informed policy decisions that lead us all to a healthier future.
Nature Convenience Services
Bird feeder installation and maintenance, pollinator gardens, and habitat certifications. Welcome Wild provides turnkey installation and upkeep for Austin residents that want to enjoy birds and other wildlife from the comfort of their homes.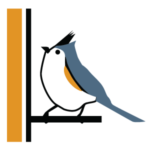 Blue Boat Earth
Adventure and Experience-Based Education
Providing place-based educational resources for young and old. Blue Boat Earth expands upon the benefits of traveling as a family by tailoring educational curricula and itineraries to match the location and age of travelers. Find travel support before, during, and after a trip for traveling abroad, domestically, or right here in Austin.
Terra Delta Homes
Home Improvement for Value, Comfort, and the Environment
Energy audits and energy modeling to calculate the priority improvements in a home to minimize costs of ownership, reduce cooling bills, and lower your carbon footprint.